Build Better Customer Experience and Shoot Up Conversion Rate with Our Salesforce Commerce Cloud
You can hire Salesforce commerce cloud developers so that they can set up your Salesforce solution to make your business life and customer life easier by providing multiple benefits with exclusive features of Salesforce Commerce Cloud.
Having a Salesforce commerce cloud implementation partner so that these partners can help you utilize the maximum potential of Salesforce to cater to these modernistic problems that your business will face.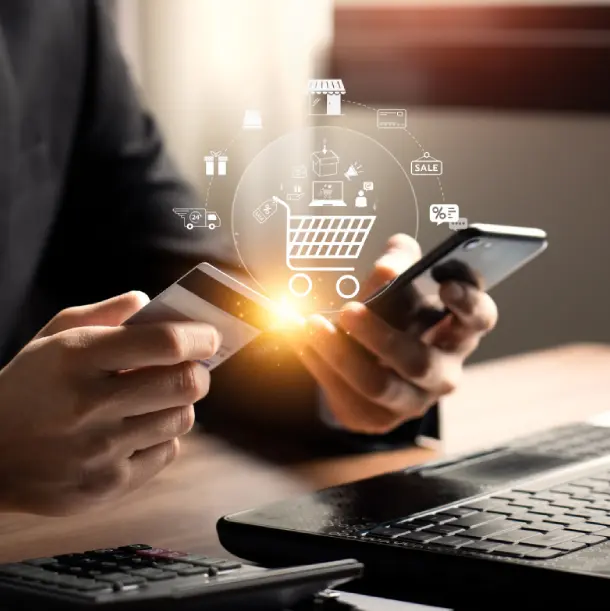 Our Salesforce Commerce Cloud Development Company & Consulting Services
Begin your salesforce commerce cloud development journey now!
Let us write your business's growth story by offering innovative, scalable and result-driven IT solutions. Do you have an idea that has the potential to bring a change in the world? Don't hesitate, share with our experts and we will help you to achieve it.
Why should you build your ecommerce store with commerce cloud?
Why choose Folio3 as your Salesforce Cloud Commerce Development Company?
Gain Knowledge With these Blogs
A wealth of expertise and wisdom is held by the authorities, experts, practitioners, and communities. Unleashing this information's potential power is the difficult task with the leading Salesforce Commerce Cloud Partners blogs section.
Hire Expert Folio3 Field Service Lightning Consultants
To keep the hiring process seamless, we follow a simple hiring and engagement model. Our hiring model are designed to focused what's best suited to your projects, with rapid delivery and 100% project satisfaction.
Frequently Asked Question?